PlayStation Plus, Sony's paid online gaming service that lets subscribers use all the online features of their system, also comes with free games every month. Most months they include around two games for each of the three systems supported; the PS4, PS3 and PS Vita. In celebration of the upcoming release of "Call of Duty: Black Ops 4" Sony is also making "Call of Duty: Black Ops 3" free until July 11.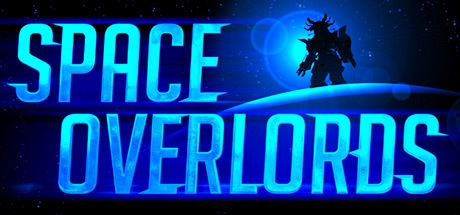 PS Vita
The free games for the PS Vita this month are "Zero Escape: Zero Time Dilemma" and "Space Overlords." "Zero Escape: Zero Time Dilemma" is the third title in the "Zero Escape" series and was originally released on June 28, 2016 for the PS Vita. A visual novel adventure game, it puts you in control of three teams of three characters each trying to solve the mysteries of the game through puzzles and moral decisions, a la "Saw." "Space Overlords" is an adventure game that lets you become a giant robot. You're sent to different worlds to destroy everything as waves of enemies try to stop you. "Space Overlords" is also available for free on PS4 and PS3.
PS3
PS3 owners receive the 2D action platformer "Extreme Exorcism" and the HD update to the 2003 classic "Rayman 3 HD." In "Extreme Exorcism" you take on the role of Mae Barrons, the exorcist tasked with ridding a haunted house of its ghostly inhabitants. Instead of your typical gear for an exorcism however, Mae likes to take these spirits on with rocket launchers, swords and other heavy weapons. "Extreme Exorcism" also features local multiplayer for some couch co-op or competition, and is also available on the PS4. "Rayman 3" takes us back to turn-of-the-century platformers with the same crazy antics we loved. This was the final entry in the "classic" Rayman saga before the series took a detour into the land of the Rabbids (outside of a Gameboy Advance title). If you have an old PS3 collecting dust in a closet somewhere, this is the time to plug it back in.
PS4
For the PS4 this month Sony gives us two games that are extreme opposites. "Absolver" is an action/adventure game focused on intense martial art combat, and "Heavy Rain" is a story driven adventure game played out as an interactive movie. "Absolver" has a unique battle system that allows players to create their own fighting style. The martial art style chosen can have its combination of strikes, parries and feints set up however the player desires. It also features a dynamic world with dedicated PvP and PvE areas. "Heavy Rain" on the other hand draws you into a mystery through compelling storytelling and surprisingly intense quick-time events. You also need to make any decision carefully as everything you do can change the game's outcome completely.
PlayStation Plus may have a fairly high price-tag, but with all the free games I have got through it I am happy to keep paying for it. Stay tuned to find out what's in store for next month.